Civil Engineering Materials
We manufacture geotextile materials for civil engineering that are associated closely with the regional environment.
The products created from us are utilized as environmentally friendly materials in various geographies and infrastructure, such as rivers, ports and harbors, roads, and the construction of dams.
Working closely with customers and regional needs, we produce a wide variety of products with the properties of light weight, high strength, and high durability, as well as environmentally friendly ecological products.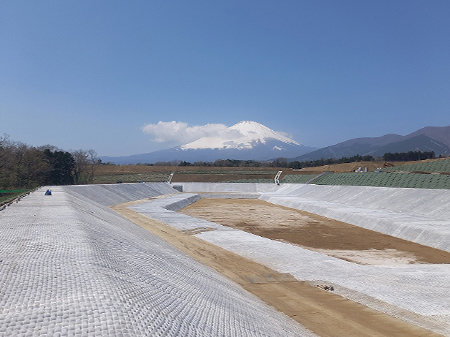 Major Applications of Civil Engineering Materials
River slopes

Landfilling for constructing dams and airports

Reinforcement of mountain slopes

Anti-seismic reinforcement
Product Introduction
Civil Engineering Sheets
Civil engineering sheets that can be utilized as scour prevention materials, suction prevention materials, soft ground stabilizing materials, mud-pumping prevention materials, grab frame sheets, pollution prevention film curtains, and leakage prevention sheets in civil engineering works for ports, harbors, rivers, roads, and railways.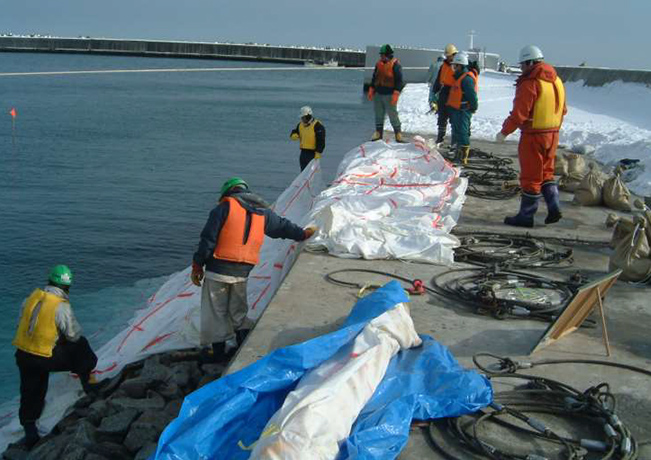 For water stop works at steel pipe sheet pile joints
A tube-shaped product used for water stop works at steel pipe sheet pile joints. Inserting a tube into a joint and then pouring mortar will stop the water. As specially treated nylon threads are used in the lateral direction to achieve high elongation and high adhesion to side walls, this product achieves superior water stop effect.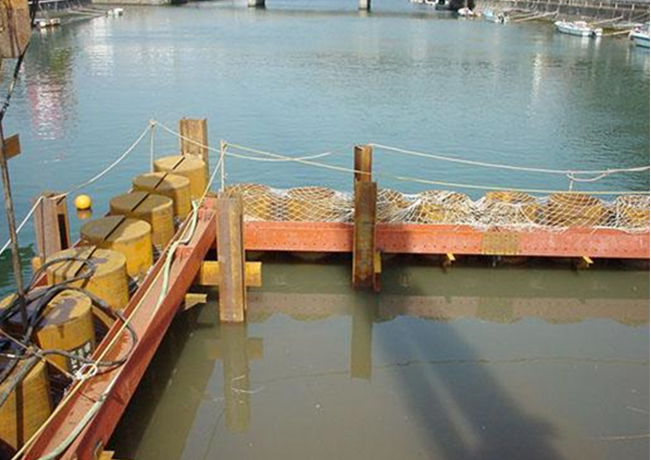 For fabric formworks (for civil engineering works)
A double-fabric product with superior water permeability that is used for the construction method in which a plate-like concrete body is formed on land or under water by pouring flowable mortar or concrete into a bursiform fabric formwork. It is widely used for slope protection, lining of ponds and water channels, scour prevention of sea coasts, rivers, and lakes.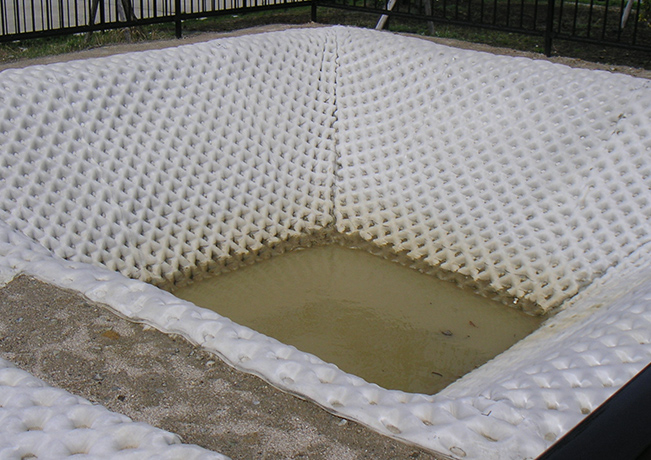 Back to top of the Industrial Material Textile Fabrics Business page